KALISPERA_Ascolti Sounds Visions of the evening,,it,Posted on Jul 14th,,en,Initiative promoted by Regione Puglia Department of Tourism and Cultural Industry in collaboration with the Association "Presidia of the book" Presidio del Libro di Sannicola presents KALISPERA_Ascolti Suoni Visioni della sera,,it,FIRST HORIZON,,it,August,,it,Meeting with Fabio Zuffanti,,it,writer and musician,,it,show SECOND HORIZON,,it,Meeting with,,it – 8Edition 2018
---
Initiative,,it,promoted by Regione Puglia,,it,Department of Tourism and Cultural Industry,,it,in collaboration with the Association «Presìdi del libro»,,it,Presidium of the Book of Sannicola,,it,exhibition,,it,SECOND HORIZON,,it,Meeting with Matteo Greco,,it,poet,,es,poetic concert,,it,toria,,es,ellezza,,co,ultura,,en,onvivial,,en,capacity,,mt,rtecucinary,,es,ioiadellelabb,,en,out,,vi,intellect,,it,The eighth edition of the artistic-literary review returns to the splendid, elegantly frescoed rooms of Villa Excelsa di Sannicola,,it,"Kalispera,,el,Listen to Sounds Visions of,,it,Will be",,fr,organized by the Presidium of the Libro_Archivio del lIbro d'Artista VerbaManent of SANNIcola,,it,Two guests are offered in the "horizons" of the 8th and 7th evenings,,it,dusk,,it,in the green atmospheres of the gardens of Villa Excelsa,,it,Fabio Zuffanti,,co,musician,,it,concert artist and writer,,it,author of the book,,it,Battiato,,it

promossa da Regione Puglia
Assessorato all'Industria Turistica e Culturale
in collaborazione con l'Associazione «Presìdi del libro»
Presidio del Libro di Sannicola
presents
KALISPERA_Ascolti Sounds Visions of the evening,,it,Posted on Jul 14th,,en,Initiative promoted by Regione Puglia Department of Tourism and Cultural Industry in collaboration with the Association "Presidia of the book" Presidio del Libro di Sannicola presents KALISPERA_Ascolti Suoni Visioni della sera,,it,FIRST HORIZON,,it,August,,it,Meeting with Fabio Zuffanti,,it,writer and musician,,it,show SECOND HORIZON,,it,Meeting with,,it,
8Edition 2018
PRIMO ORIZZONTE : 8 agosto, hours 20,30
Incontro con Fabio Zuffanti, scrittore e musicista; mostra
SECONDO ORIZZONTE: 29 agosto , hours 20,30
Incontro con Matteo Greco, poeta; concerto poetico
S
toriaBellezzaCulturaConvivialitàArtecucinariaGioiadellelabbraanddell'intelletto
Ritorna nelle splendide stanze elegantemente affrescate di Villa Excelsa di Sannicola la ottava edizione Rassegna artistico-letteraria "Kalispera, Ascolti Suoni Visioni della Sera", organizzata dal Presidio del Libro_Archivio del lIbro d'Artista VerbaManent di SANNIcola (Lecce).
Due gli ospiti proposti ti negli "orizzonti" delle serate dell'8 e del 29 agosto, h 20,30, all'imbrunire, nelle verdi atmosfere dei giardini di Villa Excelsa.
Fabio Zuffanti, musicista

concertista e scrittore, autore del libro "Battiato.

La Voce

del Padrone. 1945-1982: Nascita, ascesa e consacrazione del fenomeno", ed Arcana, racconta nel suo saggio l'appassionante vicenda umana e professionale del cantautore siciliano attraverso una puntualissima ricerca sulle sue opere, concerti, scelte di vita, collaborazioni dichiarate e non,

interpellando un gran numero di persone che hanno percorso

con lui piccoli o grandi tratti di strada ( musicisti, grafici, fotografi, giornalisti, semplici amici, …) e svelando retroscena su canzoni, dischi, concerti, registrazioni, copertine, … Anche lo stesso Battiato interviene con proprie dichiarazioni, riflessioni e analisi illuminanti su arte e società, confermando il suo carattere fiero, alieno da ogni compromesso.
Durante la serata saranno esposti i libri d'artista manufatti creati da oltre 60

artisti italiani e stranieri nell'ambito del Progetto internazionale " L'intelletto

, lo spirito, le mani, la voce: Franco Battiato nei libri d'artista" . Gli Artisti

_calligrafi pittori scultori incisori grafici illustratori ceramisti maestri cartai, designers_

hanno rappresentato con operelibro tattili, uniche e irriproducibili, la complessa personalità dell'artista Franco Battiato attraverso personali modalità di ricerza-creazione, preziosità e varietà di materiali (carte fatte a mano, tessuti, wood, plexiglass, metallo, ceramica), assunzione di linguaggi-segni-immagini anche enigmatici, profondità di pensieri e di simbologie, narrazioni intime e svelamenti di intense emozioni.
Sono libri che inoltrano in viaggi interiori, in mondi spirituali e simbolici dove aleggia l'eco di sonorità antiche e malinconiche, and infinite horizons appear,,it,flows are lost,,it,meditations that become prayer,,it,but where also unresolved anxieties and dramas of the many humanity insinuate themselves into which the sensibility of Franco Battiato gives words and voice,,it,"Regenerative words that with their image and their sound can bring us to the essence of life",,it,R i g e n e r a z i o n e,,en,is among the most invoked words in the artists' creative experiences,,it,Almost a talisman for the reader who,,it,in the impalpability and transparency of the pages or in the strong materiality of the enclosed architectures,,it,will be introduced into microcosms of poetry and beauty,,it,Gifts to share,,it,Each book is accompanied by a "story",,it,artist,,it, fluiscono smarrimenti, meditazioni che si fanno preghiera, ma dove si insinuano anche inquietudini e drammi non risolti delle tante umanità a cui la sensibilità di Franco Battiato dà parole e voce.
"Parole rigeneratrici che con la loro immagine e con il loro suono possono portarci all'essenza vitale"
R i g e n e r a z i o n e
è tra le parole più invocate nelle esperienze creative degli artisti. Quasi un talismano per il lettore che, nell'impalpabilità e trasparenza delle pagine o nella decisa matericità delle architetture dentro racchiuse, sarà introdotto in microcosmi di poesia e di bellezza.
Ogni operalibro è corredata da un "racconto"

dell'artista

che descrive senso e scelte tecniche del proprio percorso creativo

.

Pannelli con

note informative e critiche sul libro d'artista costituiranno elementi utili per i visitatori-lettori.
La mostra sarà aperta al pubblico nelle serate dell'8-9-10 agosto dalle ore 21 pm 23 con visite guidate gratuite da parte dei curatori Maddalena Castegnaro&Enrico Rapinese del Presidio del Libro_Archivio del Libro d'artista VerbaManent.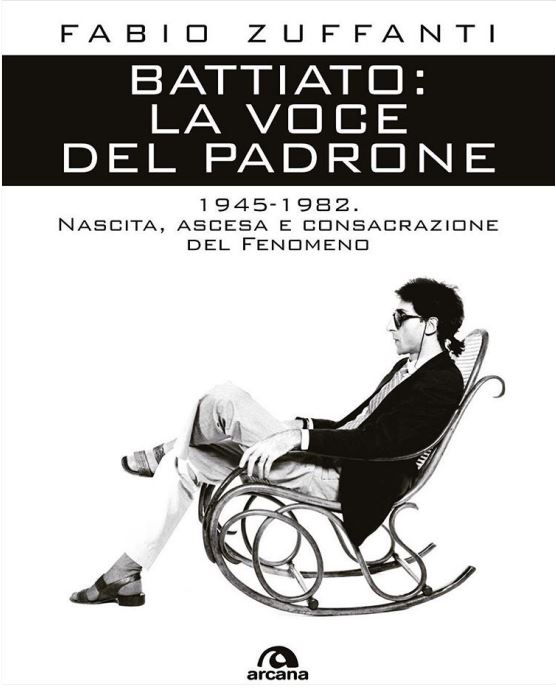 Grupo Gralha Azul
‒ libro collettivo di 18
Jane Balconi, Marithe Bergamin, Leci Bohn,
Sirlei Caetano,

Mara Caruso

, Maria Julieta
Damascena Ferreira, Maria Darmeli Araujo,
Maria Do Carmo Toniolo Kuhn, Therezinha
Fogliato Lima, Luiza Gutierrez, Jeanete Ecker
Kohler, Tania Luzzatto, Ieda Mariano, Erminia
Marasca Soccol, Neiva Mattioli Leite, Vera
Presotto, Carmen Remedios, There Reis
Gruppo Sinestestico
: Antonio Sassu