Villa Excelsa – "Spaghetti Heaven" — 06 May
---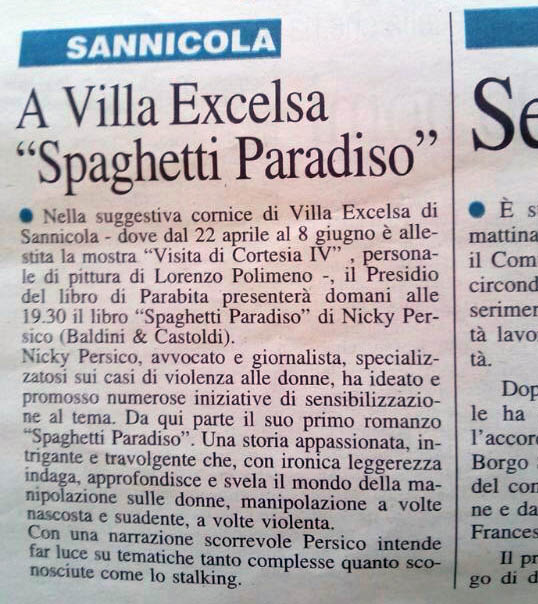 In the picturesque setting of Villa Excelsa Sannicola the Presidio Book Parabita will present tomorrow at 19:30 il book "Spaghetti Heaven" di Nicky Persico.
His novel,"Spaghetti Heaven" delves into the world of the hidden manipulation and persuasive on women.
Persian intends to shed light on issues as complex as unknown as stalking.